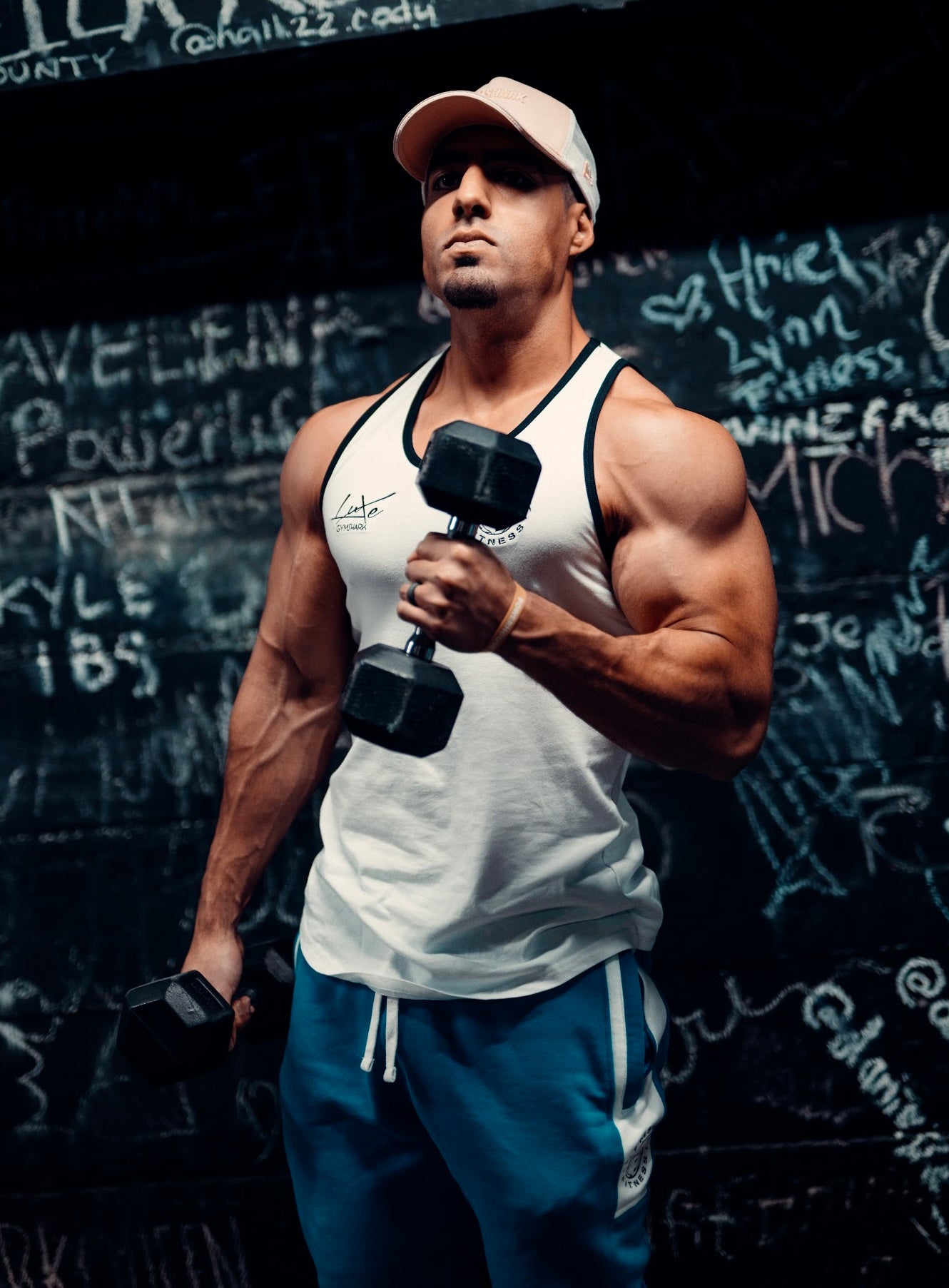 16-Week Personalized Coaching Program (Macros/Cardio)
BLUE

/PURPLE BUTTON ABOVE IS FOR PAYMENT PLAN



ADD-TO-CART BUTTON IS FOR FULL PURCHASE
Hey there! Chris Lavado here... Are you ready to achieve some incredible things with me? As a client of mine, don't be surprised when I treat you like FAMILY.  You will quickly learn that I am AS INVESTED in your success as you are. Before you make this exciting commitment,  please allow me to break down HOW IT WORKS and WHAT YOU GET for your investment with me.

HOW IT WORKS:

1) Purchase the coaching program that fits best with your needs.

2) Upon purchase, you will receive an order confirmation email that will ask you to fill out a registration form, a fitness/nutrition/limitation questionnaire; and you will be asked to return these forms to coachlavado@yahoo.com along with your first set of progress pictures (front/side/rear).

3) I will thoroughly analyze your forms in order to customize a program for YOU, and I will send this initial protocol to your email 2-7 days after I receive your forms. This program will take some thought to create, and the email will include a thorough breakdown of how to go about our plan in order to succeed (this email will include your excel protocol spreadsheet attachment).

4) We will keep in contact with WEEKLY check-ins, inclusive of weekly progress pictures, weekly submitted excel spreadsheet (I provide you with the excel spreadsheet to fill out weekly), and weekly thoughts written out to me. Our contact is NOT limited to once per week. You can ask questions at any time via email and I will respond promptly.
WHAT YOU GET WITH THIS PROGRAM for 16 weeks:
Unlimited, direct email contact with coach Lavado

Starting macronutrients and cardio targets

Thorough weekly analysis of weigh-ins, progress pictures, protocol accuracy; and subsequent protocol adjustment(s) to macros/cardio (if/when necessary)

Quick email support (responding within 24 hours, 48 max)
CLIENT REQUIREMENTS:
You must own a food scale that weighs in grams and ounces

You must track your macronutrient intake and hit your targets to the best of your ability

You must own an accurate bodyweight scale and weigh yourself every morning and track it

Providing weekly pictures of your progress (front/side/rear)

It is your responsibility to honestly/accurately fill out your weigh ins and macros on your spreadsheet

It is your responsibility to email your weekly update to your coach which includes your excel program spreadsheet

It is your responsibility to hold yourself accountable to the macro/cardio targets given to you

It is your responsibility to ask questions if you don't understand something during the duration of this program

You must sign a Release of Liability form and fill out a Questionnaire for coach Lavado upon purchase of this program--so he can understand your nutrition/exercise history, as well as any medical issues that may limit activity. These forms/directions will be automatically sent to you upon purchase of this program.
-This plan does NOT include a customized workout/training program or individualized workout/training coaching. This is specifically macro/cardio coaching aimed to achieve a body composition/bodyweight goal. General training recommendations can be made at discretion of coach Lavado
-This plan is not refundable
-The coaching plan ends 16 weeks from the date you receive your initial personalized plan
16-Week Personalized Coaching Program (Macros/Cardio)